Summer Internships
American Foods Group, LLC offers a hands-on summer Internship Program. During your internship you will be fully exposed to the industry and our company culture to gain experiences that are outside the scope of the classroom. Throughout the summer you will work alongside industry experts while completing projects to enhance our facilities, systems, and processes.
If you are working on earning your bachelor's degree and have a desire to apply your knowledge within a food manufacturing organization, your next opportunity could be with American Foods Group, LLC!
Apply Now
What will you gain
Knowledge and understanding of the business through hands-on activities, coaching, and projects.
Learning opportunities include:
Be exposed to some of the best leaders in the cattle industry and develop knowledge and skills associated with the food processing business

Thrive in a teamwork environment, hone interpersonal skills, and formulate potential career opportunities

Manage various projects throughout the internship that are specific to your declared discipline

Earn academic credits through a supervised educational internship

Learn specifically about American Foods Group, LLC and gain real work experience that you cannot achieve in the classroom
Program Perks
You will find a winning culture that will invest in you and your future.
Get Paid!

Earn a competitive wage as an American Foods Group intern.

Housing

Housing or stipend may be available for out-of-town interns.

Company sponsored events

Throughout the summer there will be opportunities to attend events with all the interns, supervisors, and members of the senior leadership team.
A few events that could take place are reception dinners, bowling, baseball games, lunches, tournaments, and so much more!

Our culture

Be part of a growing organization that values our people, products, facilities, systems, and processes to ensure we stay on top of our game.
We encourage sharing and testing of new ideas, because they are the seeds of continuing success. To better serve our Partners, we must develop new skills and ways to contribute every year. One of the ways that we display this is through our Internship Program. We understand that we need to teach, educate, and provide for our future.
Success Stories
American Foods Group is a company that is family focused and strives to produce safe, high-quality beef. They are staffed with amazing people who will encourage you and do everything in their power to see you succeed. I worked at the East River Plant in Green Bay, WI as their QA intern, and let me tell you it was one of the best summers I have ever had. I learned so much about production and was able to conduct projects throughout the summer. This experience was educational and overseeded any expectations I had. My favorite thing about this company is the people they employee. I established friendships with production workers on every line, those who were in the offices, and with the other interns. Being far from home for three months was a challenge, but this company immediately made me feel welcomed and made me a part of their family. AFG also presented me with opportunities to grow and explorer the company outside of the QA department. If you have any interest in the meat industry I would highly recommend applying for an internship!

Lexy Koehn
QA Intern

The AFG Internship Program was a great experience, and I learned a lot of valuable skills. As an Operations Intern, I had the opportunity for hands-on learning to really see how the plant runs on a day-to-day basis. The culture at AFG was something that stood out to me the most. It is a very easy environment to learn in, when everybody wants to share their knowledge and experiences to help you succeed. This helped me grow and get the most out of my time here at AFG.

Ryan Pawlowski
Operations Intern
Program Qualifications
Must have completed your Junior year at accredited College or University

Maintain a cumulative GPA of 3.0 or higher

Have the desire and ability to work well both independently and cross functionally

Are willing to engage others through strong communication and leadership skills

Are an inquisitive individual that has a desire to gain knowledge through experience

Have reliable transportation to and from working location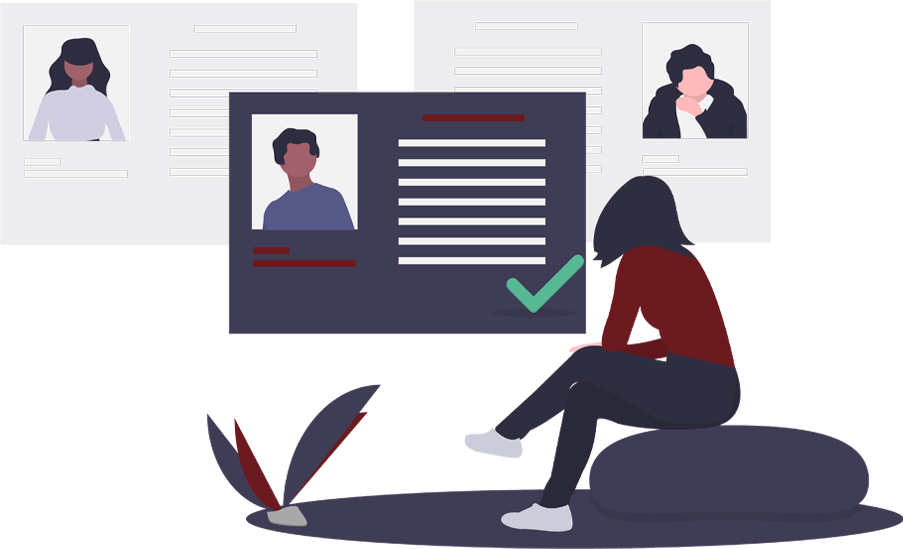 Application Process
Everything you need to know about the application process and FAQ's.
Click on each step to learn more.
How long will it take me?
10– 15 minutes
What will I need to complete?
You'll apply online including your resume, contact information, and job history
Answer a few questions for us to get to know you
What happens after I apply?
Your information will be sent and reviewed by a recruiter.
When will I be contacted?
You will receive an email confirming your submission immediately after applying. If you've met the minimum qualifications and we are interested in you, a recruiter will contact you to schedule an interview.
Where will my interview take place?
Your initial interview will be a phone interview with a recruiter. If you are chosen to speak with the hiring manager for further consideration your second interview will be via phone, video conference, or in-person. This will be based on the hiring manager, location, and availability.
How do I prepare?
Your initial interview will last about 20-30 minutes. You will be asked questions on your experiences, skillset, and qualifications, and why you feel you would be a good fit at American Foods Group.
Who will I be speaking with?
You will be interviewed by recruiters, hiring managers, and potentially other employees you could be working with.
When will you find out?
You will be notified of the decision within one to two weeks after your interview with the hiring manager.